The Hangleton & Knoll 50+ Steering Group

News.
Disabled and mobility activities.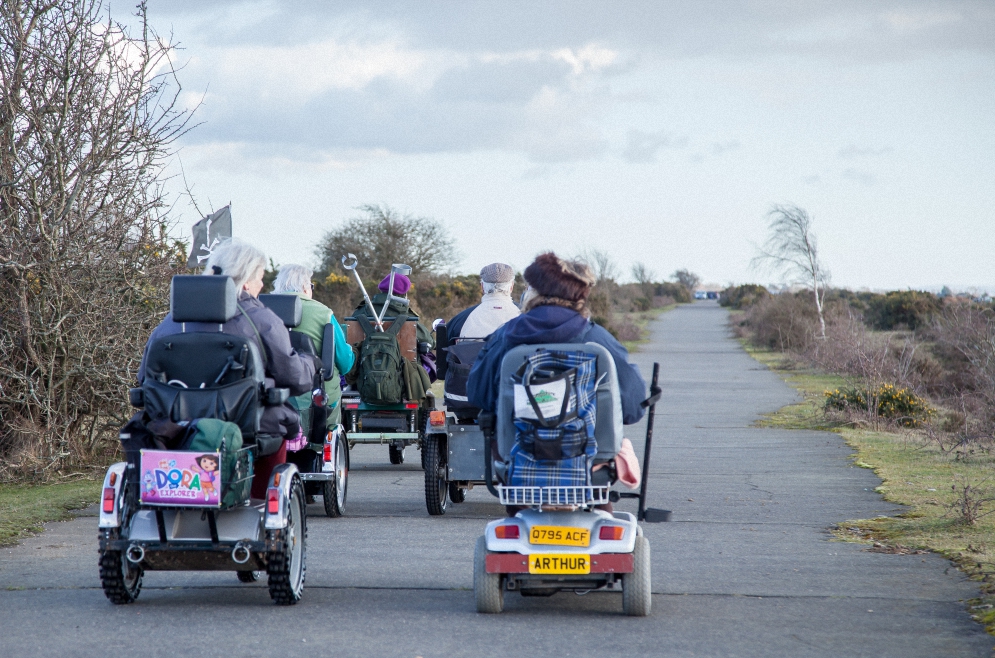 There are many residents in our area who have to cope with disabilities on one kind or another, especially when it comes to mobility. Whilst everyone is wecome to attend the many activities thate are provided in the area, there are some things that people just can't do if they have limited mobility. We are constantly being told by heath and wellbeing experts to walk or get on our bikes for healthy exercise, and to get out and about in the fresh air but some of us just can't do that. So we, at 50 Plus, have come up with the idea of trying to address this a little for some of our residents who are reliant on mobility scooters to get around. Many people with these scooters just use them to go shopping or move around locally and never get out for "pleasure" and some never get out at all to meet other people.
We have decided to invite in the first place, mobility scooter users to join together for local town and country rambles on their scooters so that they can meet others and enjoy these events as a group. Hopefully this could develop in time to include others from healthy ramblers to wheelchair users (with healthy pushers!) We are now looking for participants and also volunteers who would be prepared to assist with this.
We have a number of things in mind from simple "country rambles" to meeting up for picnics and meals at various places and getting there "by any means" including scooter groups, wheelchair users, walkers, cyclists and even drivers! Scooters could also join in with a number of "health walks" in the area. We just need to gauge the interest and take it from there.
This is nothing new.. there have been (and are) mobility scooter rambling groups nationwide but nothing now in this area.
If you are interested, please contact :-
Keith on 01273 413103 or rambles@easyk.co.uk or Clare Hopkins on 01273 410858 or clare.hopkins@hkproject.org.uk